The aljibes (Arab cisterns) are dotted all around the Albaicín quarter and are one of the most typical features of the district. Their use was more functional than purely decorative – they were used in mosques for the purposes of ablution. The cistern in the Iglesia de San Cristóbal and the Aljibe del Trillo cistern, with their horseshoe arch, are particularly fine examples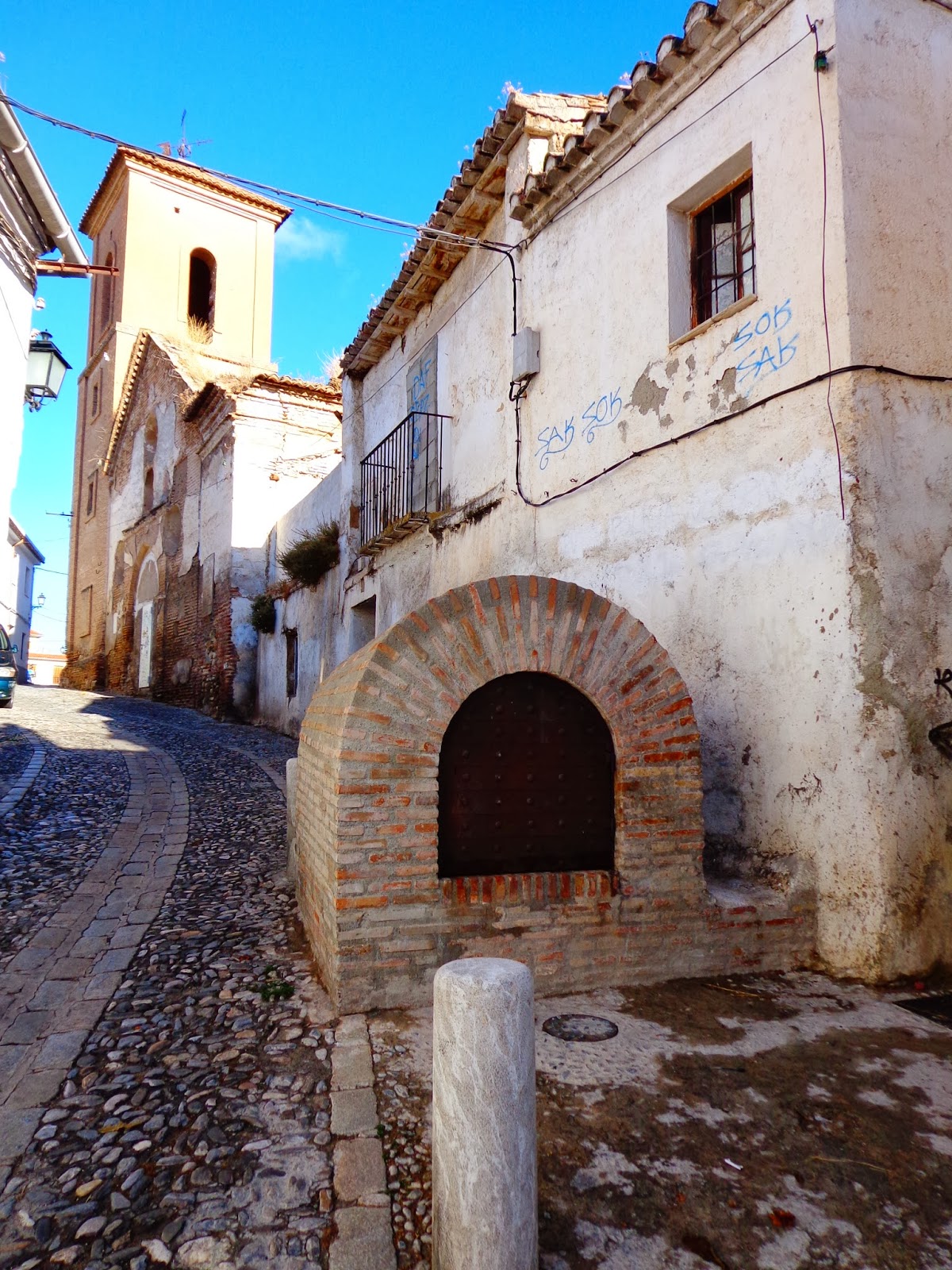 From San Cristóbal, you can either climb the Cuesta de la Alhacaba hill that follows the ancient Nasrid fortress wall, or go down the Carril de la Lona and get some great views of the eastern part of Granada, especially from the Mirador de la Lona.
Nearby you will come across the Plaza de San Miguel Bajo, a lovely square and a great place to have a rest and enjoy some delicious local food at one of the many open-air restaurants. It is also pleasant to stroll through the narrow streets and alleyways leading off from the square to find the Convento de Santa Isabel la Real, or the Palacio de Dar-Al-Horra, the home of the mother of the King Boabdil. This building's austere-looking façade contrasts sharply with the lavish decoration inside.
The Calle Santa Isabel la Real, which later was renamed the Camino Nuevo de San Nicolás, takes you back to the bustling Mirador de San Nicolás with its unparalleled views of the Alhambra, which perfectly finishes off your visit to the Albaicín quarter.