The highlights of this church are the impressive vaulted coffered ceilings and the elegant cloister located next to the main gallery. Stones from the Moorish Puerta de Elvira were used to build the church. Inside, the mortal remains of Gonzalo Fernández de Córdoba (known as the Gran Capitán) are preserved.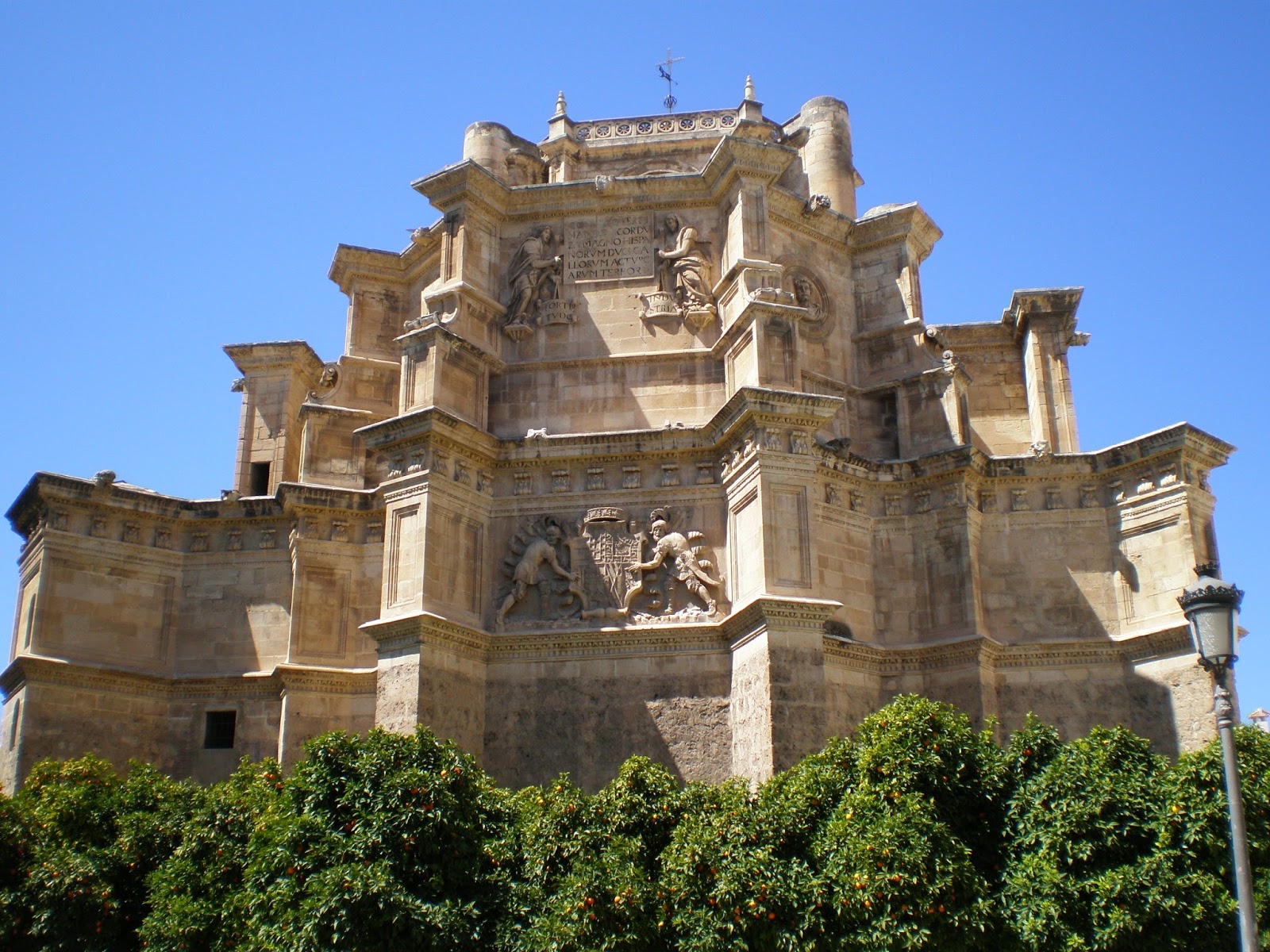 The Catholic Kings founded the monastery in Santa Fe in 1492, which was placed under the patronage of Saint Catherine and immediately moved to Granada. Building work began in 1492 and was completed in 1547 under Diego de Siloé.
The monastery, which housed many outstanding and valuable pieces of art, was sacked by the French and later used as a barrack. A few years ago it was restored thanks to the collaboration of the University of Granada with the Jerónima religious order.
The church is in the shape of a Latin cross, typical of churches of the Jerónima religious order. It has a high choir at the far end and the altar is at the top of wide steps. The remarkable Mannerist altarpiece in the main chapel, which is a fine example of Andalusian sculpture in its own right, was made by Pablo de Rojas.
The rich Renaissance decoration is one of the last examples of Humanist influence in Spain. The iconographic series was intended to highlight the military greatness and heroism of Gonzalo Fernández de Córdoba, who is buried here with his wife, Doña María de Manrique.
The monastery has two cloisters with gardens. The first one best incorporates the Renaissance ideals: there are seven arched recesses decorated in typical classical style which make up the burial area for Gonzalo Fernández de Córdoba.
The second cloister, now used by the closed community of nuns who live, was where the Empress Elizabeth of Portugal had her chambers during her honeymoon after her marriage to Emperor Charles I.