Skiing in the Sierra Nevada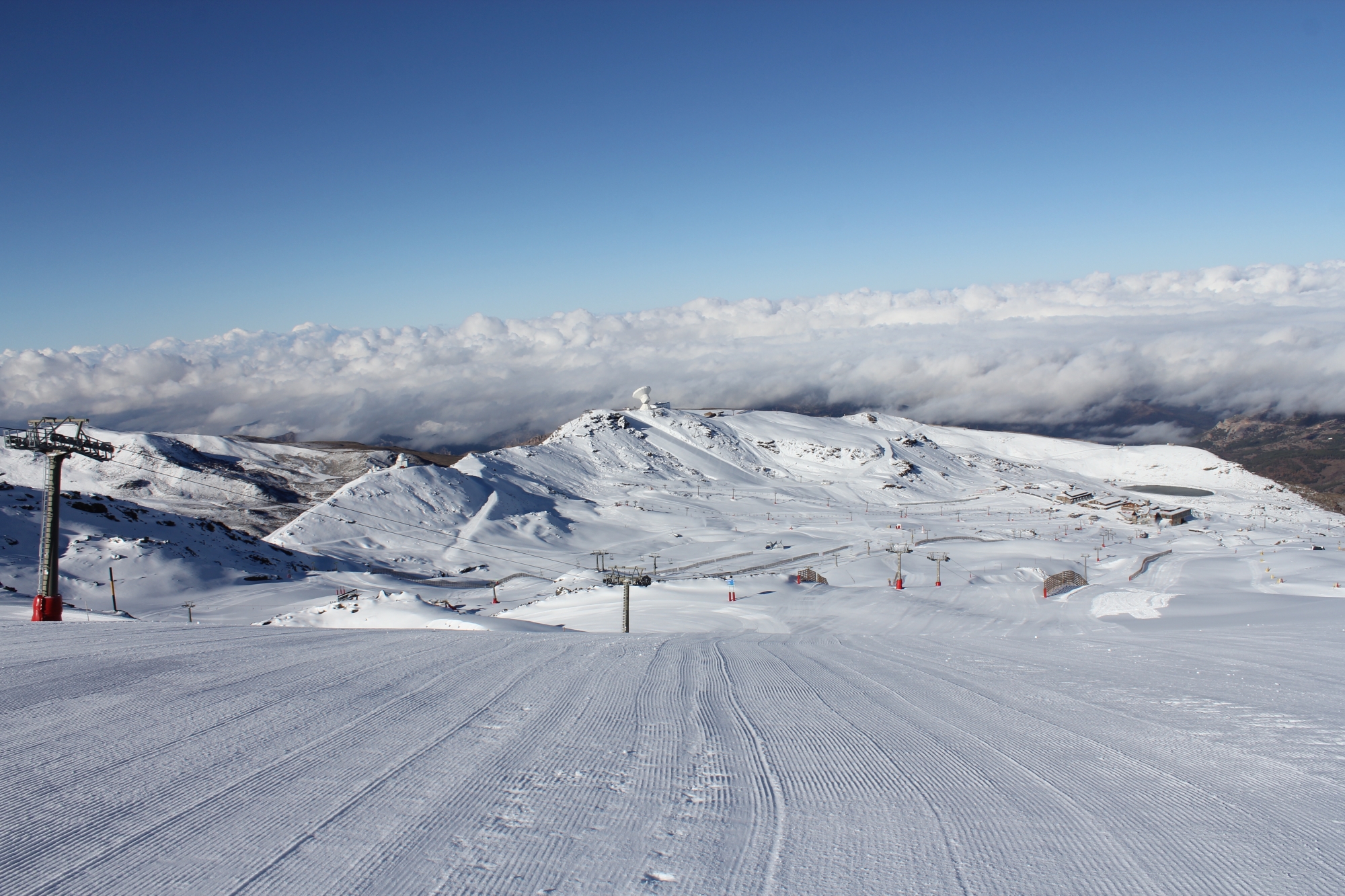 The resort offers 105 km of pistes distributed over 116 routes of varying difficulty. Here you can ski and snowboard to your heart's content.
One of the main attractions of the Sierra Nevada is that you can take part in night skiing on an illuminated and specially designed piste. The resort offers quick and easy access to the slopes from the residential and commercial centre of ​​Pradollano with its 17 state-of-the-art lifts. The resort has about 350 snow guns to produce snow, guaranteeing perfect skiing conditions.
A half pipe has been installed for snowboarders and freestylers in Loma de Dílar. And for non-skiers, the Parque Mirlo Blanco offers many snow-based activities such as an ice rink, archery, a magic carpet, sledging slopes up to 130metres long, chair-skiing, Russian sleighs, and a roller coaster.
There are 15 ski schools with over 100 teachers based in the Sierra Nevada for those who want to learn to ski and board or improve their technique.
There are more than 4000 accommodation options in the resort itself. During the day you can enjoy a huge variety of sporting and snow activities and at night you can enjoy the fantastic nightlife and soak up the atmosphere including night skiing, eating tapas, going for drinks, enjoying concerts, restaurants and clubs.