This abbey, inspired by El Escorial, was built in the 17th century. It was as an important cultural and religious centre.
It was commissioned by the Jesuit Archbishop of Granada Pedro de Castro Cabeza de Vaca y Quiñones to the Jesuit architect Pedro Sánchez. The courtyard is a particular highlight of the building with galleries decorated with Tuscan columns on all of its four sides.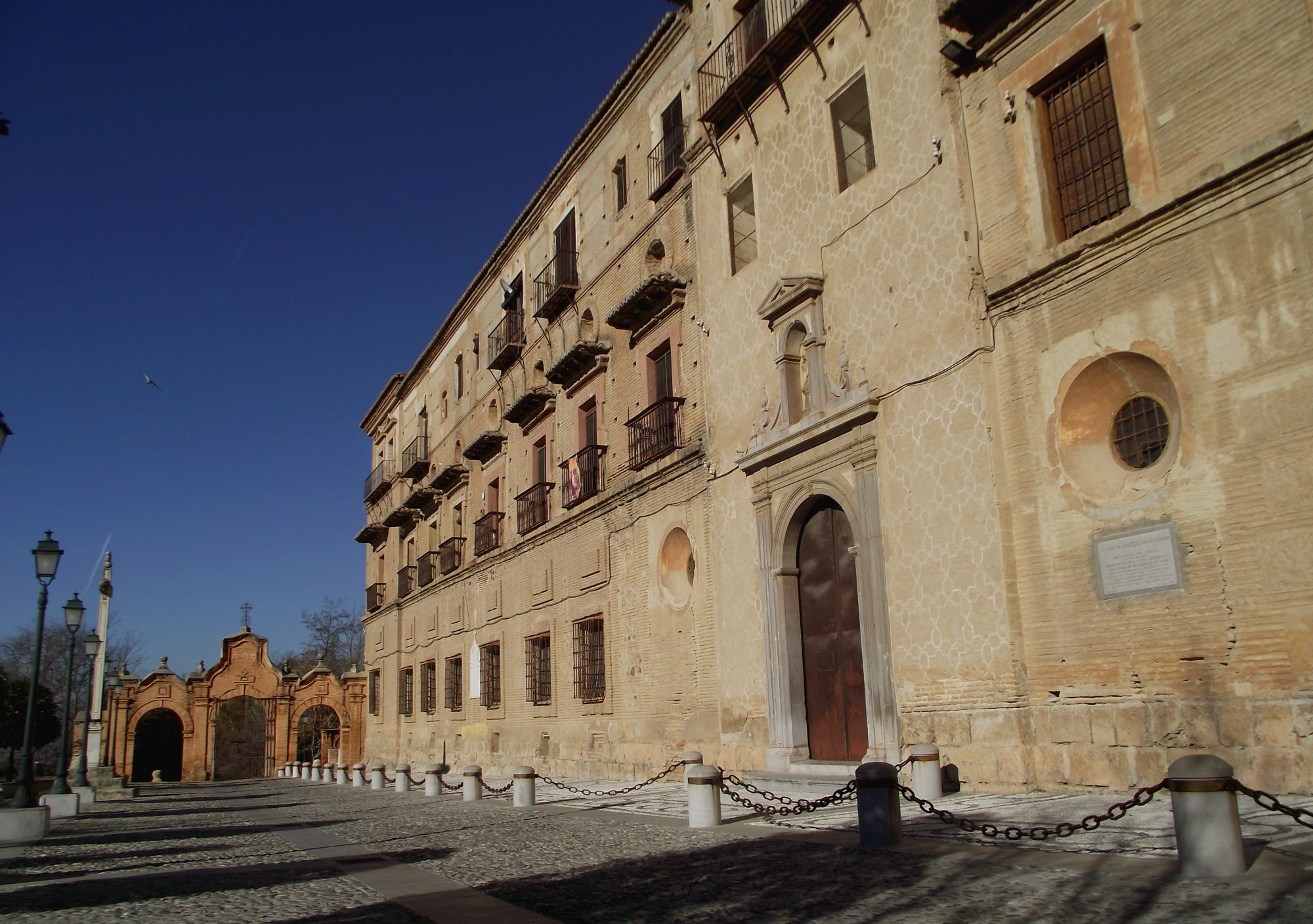 The church is dedicated to the Virgin of the Assumption. The initial floor plans consisted of a nave with a chancel at the end. It was extended in the 18th century, in the shape of a Latin cross, with three naves, a chancel, a transept and a choir.
The abbey is located on the top of Monte Valparaíso, at the end of the road of the seven hills of Sacromonte. In the 17th century, lead plates were discovered here, which tell the story of the martyrdom of Saint Caecilius, Saint Ctesiphon and San Hiscio.
Saint Caecilius is the patron saint of Granada. On 2ndFebruary a celebratory pilgrimage in honour of the saint takes place between the city of Granada and the abbey.